Exclude Mobile Apps Placement in Google Ads
To prevent your ads from showing in mobile apps, add the exclusion mobileappcategory::69500 into placements.
Although this topic has been beaten to death, it's necessary to resurrect it from time to time. Google Ads in its default settings loves to show your ads in mobile applications. This practice often generates a multitude of irrelevant clicks.
The clicks are often coming from a target audience you generally wouldn't want to attract (e.g. children playing games on their parent's phone). They also happen to be misclicks or clicks stemming from some shady placements.
If you don't optimise your display placements in GAds, chances are you are losing a great amount of the display budget to mobile apps. No wonder that your campaigns don't hit the marketing KPIs.
How To Exclude Mobile App Placements?
There are multiple ways of doing this. We'll focus on the easiest one to implement via the web user interface.
Go to your GAds account and filter down to display campaigns
Select the Content drop-down
Select the Exclusions tab
Click on the pencil icon to add an exclusion
Choose the Add placement exclusion option
Select the level from which you want to exclude the mobile app placements. It's good to pick the Account option
Switch to the Enter tab
Enter the mobileappcategory::69500 value
Click on Add 1 placement
Hit Save on the bottom of the screen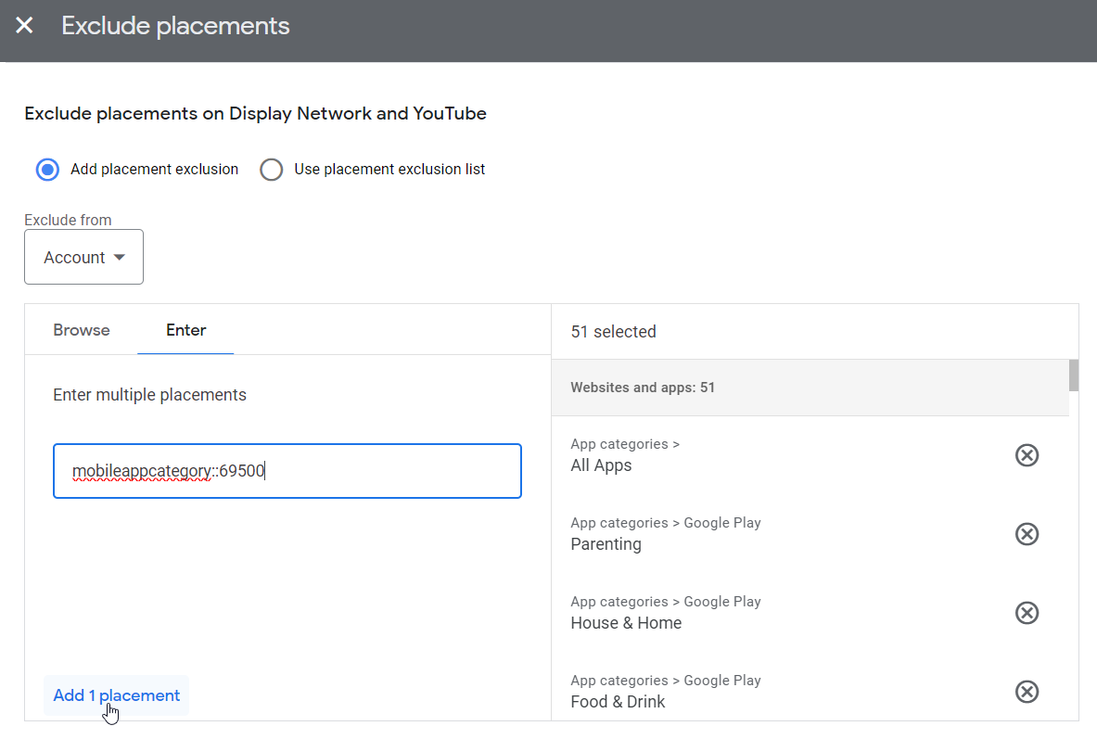 Are Mobile Apps Placements Useless?
Since most advertisers need to exclude the mobile app placements, it would seem that they are generally useless, and Google is targeting them in default only to cheat you out of your hard-earned money. That's not exactly the case.
If you are promoting a mobile app, targeting users while they are using other mobile apps is a good idea. Chances are that users who enjoy playing a game of a given genre would be more responsive to your messaging. Leveraging deep linking in your ads could produce fantastic results.
Placement mistakes are costly
Did you know you could lose up to 98% of your GAds display budget in mobile apps placements?
We ensure it doesn't happen to you!
Response within 24 hours guaranteed.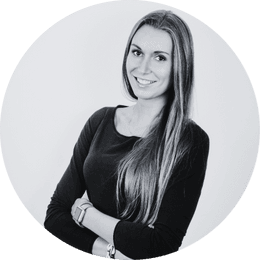 Senior PPC Specialist
Evelyn is a holistic specialist focused on performance. She handles gracefully campaigns in PMax, search, display, comparison shopping engines. Having managed considerable monthly spend in multiple countries, she knows how to get the most out of our clients' campaigns.