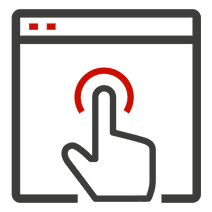 Training
We love to share knowledge about analytics, PPC, RTB and all other aspects of marketing. Keep your in-house team up to date.
Saving money on agencies and moving critical competencies is crucial for your business. That's where we come in. CyberFootprint can help your team to excel because we offer a wide portfolio of training sessions in the following areas.
Marketing planning for success
Intro to Online Marketing
Data Collection (Google Tag Manager, ETL tools)
Performance Evaluation (Google Analytics, Google Data Studio, Power BI, Tableau)
Campaign Management (Google Ads, RTB platforms)
Depending on your team's capabilities, you can study fundamentals or take a deep dive into the secrets of ad and analytics platforms.
Why should you go for our training?
Investment in your people

It's cheaper to have core competencies in-house. Chances are you will spend less money on all our training sessions than on your agency's annual retainer.
Everybody learns a lot

Your performance team will be armed with in-depth knowledge and skill to manage your ad campaigns. Your analytical team will know how to harvest and visualise high-quality data. And you will know how to leverage all these elements to make you more money.
Specialists train specialists

Campaign managers will learn from people who manage multiple accounts from different verticals. Our instructors have at least five years of experience in the field.