Case Study: Svět olejů
Growing an e-shop from naught to a profitable enterprise
Situation
We were approached by a company who wanted to start doing e-business in the motor oil vertical. They had great pricing ideas and some infrastructure in place. Product, price and place were taken care of. We came in to work on promotion.
Challenges
Motor oil and lubricants are a distress purchase; not as sexy as selling iPhones.
Saturated retail market by incumbments from the motor oil vertical as well as by spare parts vendors who also carry lubricants in their portfolios.
The client was starting fresh - there is no account history.
3.5k products was not manageable manually. We had to automate from the start.
There was no KW and behavioural research about our target audience.
Opportunities
Product margins were taken care of from the start.
We had free rein in campaign building and reporting.
The client was really enthusiastic about working with data. We'll come to that later.
Activities
Data collection first
We'd started with data collection. dataLayer definition and Google Analytics implementation were essential for a company that had no historical data.
Campaign kick-off
Once measurement was relatively stabile, we started building campaigns from the bottom of the funnel. Optimising shopping, search and comparison shopping engines campaigns became our bread and butter for several months.
We managed to stabilise monthly investments in PPC campaigns and automate them using tools like Mergado and PPC Bee.
Going forward, we started enhancing ad accounts with remarketing. This combination helped to get the performance off the ground.
With all the campaign essentials fixed up and under careful management of our PPC specialists, it was time to turn our attention to something else - more sophisticated data.
Heureka
There is a very popular comparison shopping engine on the Czech market called Heureka. It has great traffic and a many Czechs come there looking for having the lowest prices.
Many e-shops built their "bargain bin" brand by getting listed there and lowering prices of their products.
Heureka represents the Czech e-tail market to a fair degree.
Pricing report
Knowing that Heureka is a treasure trove of data, the client commissioned us to build a comparison dashboard. It had to answer these questions.
What are the minimum, maximum and average prices of all of Svět olejů's products offered on Heureka?
Where are SO's product prices in relation to these three metrics?
If SO had the lowest prices on Heureka, how would it impact gross margin?
Which competitors are beating us in customer experience by having a better NPS rating on Heureka?
We got to work and built this little gem.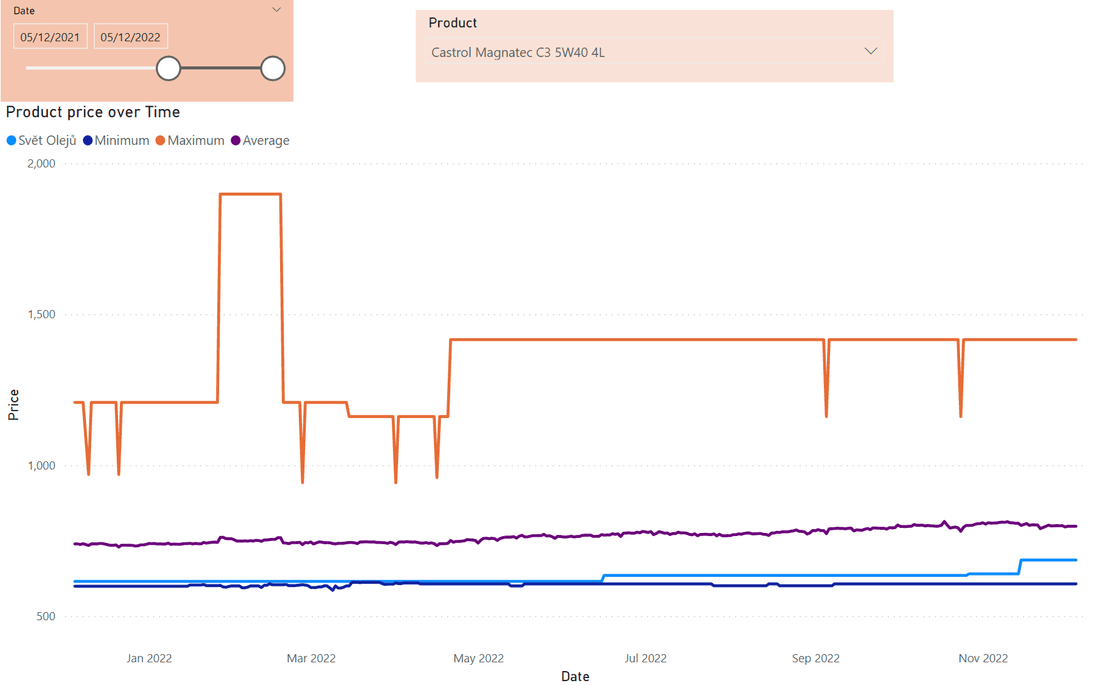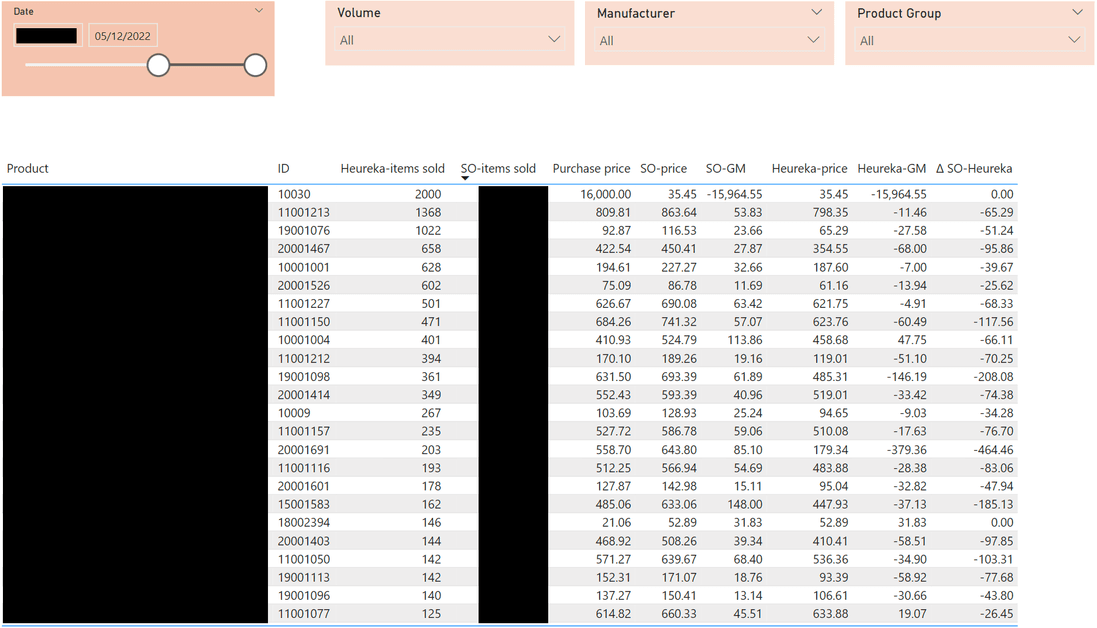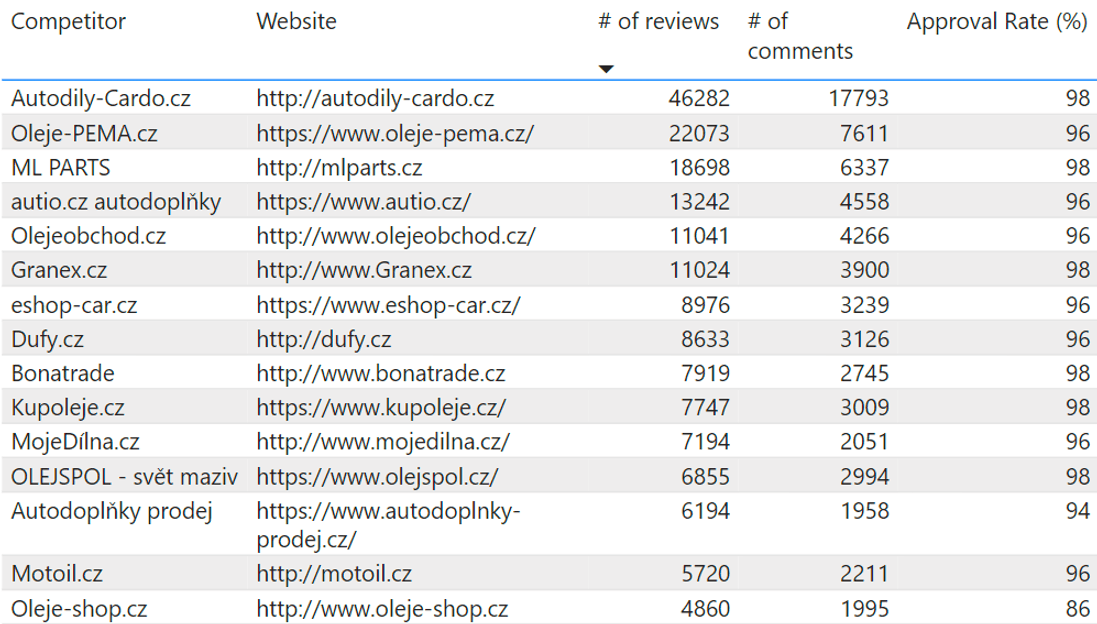 Click on the images above to enlarge them.
Results
First year's ROI was really high, except it was in negative values. Our client stuck with our advice and doubled down on combination of pricing optimisation (in-house) and investing into performance campaigns (outsourced to CF Agency).
2019: Starting off in May. We are putting out fires everywhere - logistics, UX, messaging, analytics. Turnover to profit ratio is 4.2:1.
2020: Time to establish a benchmark with higher ad investments. Turnover to profit ratio miraculously remains 4.5:1. Is it due to campaign optimisation?
2021: Now we're cooking with fire. Focus on getting higher market share dominates 2021. Turnover grows by 83% and profit by 72% YoY. Turnover to profit ratio is 4.8:1. That seems consistent.
2022: We are preparing for economic downturn as material shortages are starting to rear their ugly head. In spite of that Svět olejů generates 36% growth YoY in profit and 31% in turnover. Turnover to profit ratio is 4.6:1. Coincidence? We think not...
PPC campaigns generate 83.56% of SO's revenue and 88.82% of users. That is remarkably consistent.
Svět olejů has been increasing turnover as well as profitability ever since its inception.
Performance Max campaigns are doing a lot of heavy lifting. Right on their tail are branded search campaigns. Bid on your brand.
Our ultimate compliment was to look at this soaring profit chart. Notice that the COVID-19 years helped a bit but the greatest growth occurred last year. It seems we are doing something right.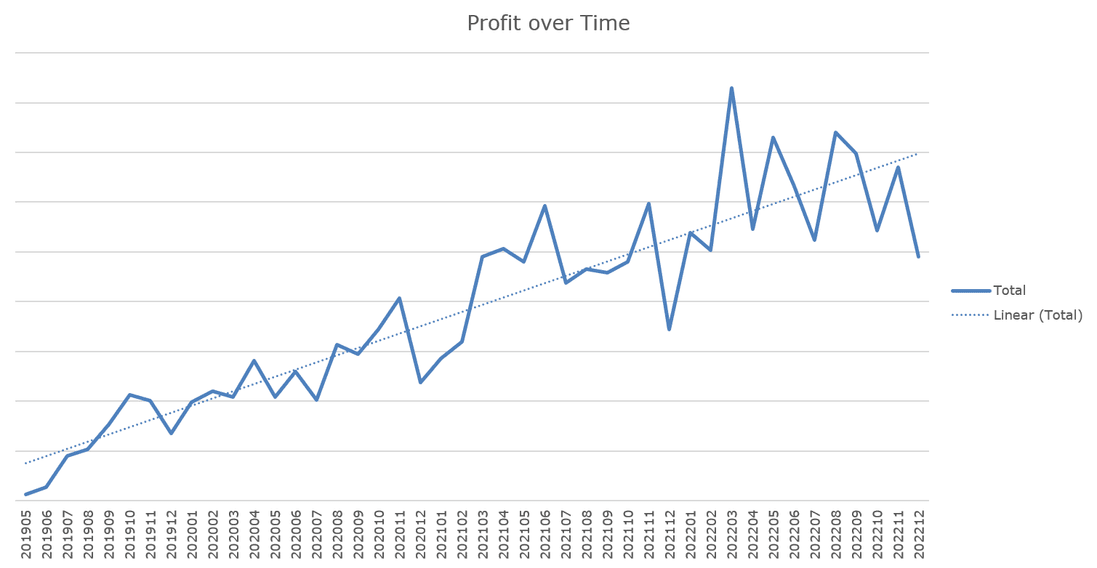 "It was pivotal to work with an agency that has a refined know-how in data architecture and can diligently run campaigns at the same time."
"Our next steps are headed towards customer activation and branding - yet another area of expertise of CF Agency."
Daniel Beneš, Managing Director, Svět olejů