Case Study: response:now
Can a market research start-up depend only on on-line marketing?
Situation
It's 2017 and a new start-up is about to launch. This one is focused on market research automation. response:now provides the same services as traditional market research agencies, but it utilises machine learning and artificial intelligence to do the job faster and cheaper.
The firm's investors want to focus on on-line marketing due to its measurability and scalability. We have a 12 months runway to answer two questions.
1) Is response:now able to acquire business solely via on-line channels?
2) Which channels work best for customer acquisition?
All marketing KPIs are compiled under one metric: the amount of new leads. To make things more fun, there is zero brand awareness about the company.
Activities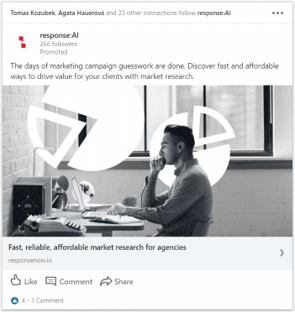 We start with building measurement framework from scratch. Proper Google Tag Manager set-up gives us precise data collection from the website. Connecting Google Analytics to HubSpot (CRM software) ensures we have enriched data about our prospects. That type of data can be later leveraged to serve up personalised ad creatives.
Next up is building acquisition channels. We start from the bottom of the marketing funnel and focus on channels that are most likely to yield new leads - Google Ads, e-mail campaigns and LinkedIn. To start building brand awareness, Facebook and display ads get thrown in the mix as well.
If there is anything worth obsessing over, it's Google Ads and e-mail. Internal copywriters home in on writing copy that facilitates curiosity and generates leads. PPC team builds tight ad groups with close connection between advert creative and search terms users put in when looking for market research. Combined with detailed regional segmentation, this approach starts bringing leads too.
PR activities and branding campaigns also kick in and soon we are starting to see leads from direct traffic as well as LinkedIn campaigns.
All activities are evaluated and scrutinised on a weekly basis, so that progress is ensured. Campaigns that don't perform well are immediately stopped and the high performers are optimised to perfection. It goes without saying we monitor competition and adapt to leverage their weak spots in marketing communication.
Results
Due to our cost-effective approach, we make the year-long runway last for four more months. Leads are coming in, but lead-to-sale ratio isn't ideal. As it turns out, the problem is time. Let's put a pin in that for now.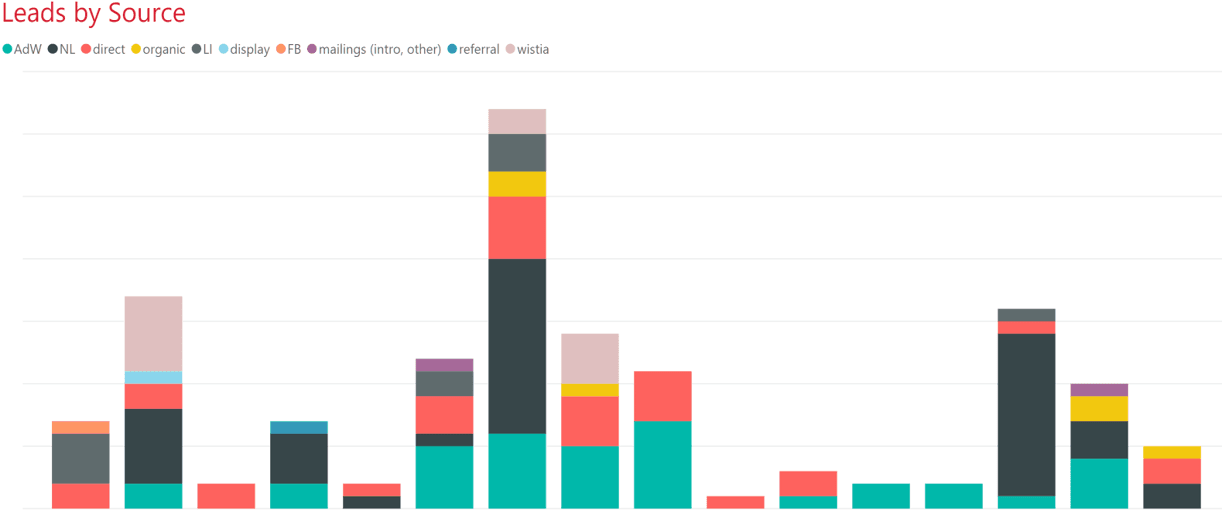 response:now accommodates to this reality and starts cutting back on on-line marketing. In the meanwhile, it starts developing traditional methods of outreach. The company enhances its sales team and a high-profile market research veteran to spearhead development in the U.S.
We have discovered that response:now cannot thrive on on-line marketing alone. At the same time, we have proven that search campaigns in Google Ads are very effective in generating relevant leads. The only two issues are timing and scaling. B2B sales cycle in the market research vertical lasts about 6-9 months longer than we initially expected. Acquisition campaigns tend to hit an efficiency ceiling, and when they do, they need to be supplemented with other long-term activities.
As of now, response:now continues to successfully operate both in Europe as well as in the U.S.