Marketing Books that Educate and Inspire
To become better marketers, we need to understand how people's minds work. Every idiot with an infomercial can "guarantee" to turn you into better marketers just by signing up for their course. That's not how development works.
If you want to get better at the art and science of marketing, talk to your target audiences and read a lot. I can't help with the former, but take a look at my top picks for interesting books. They can help you to broaden your foundational understanding of human behaviour and point you to some very exciting primary research.
Foundation
This part deals with universal issues pertaining to behaviour, psychology and the art and science of making choices.
Malcolm Gladwell
This book is about thin-slicing and making snap judgments. Humans are able to make up their minds based on very limited context. Surprising, isn't it? It turns out they are often right. To study cases when they are wrong, pick up Gladwell's most recent book Talking to Strangers.
Rory Sutherland
Experienced ad man talks about managing perception to solve problems of reality. This book is stuffed with counter-intuitive insights into human psyche. Sutherland wrote it to be easier to read than hardcore behavioural economics books. At the same time, foundation on which most of his ideas rest remain solid and scientific.
Daniel Kahneman
One of the most masochistic ideas I've ever had was to pick up this book and expect actionable insight. It's dry, scientific, and susceptible to misinterpretation. On the other hand, it's the foundation of behavioural economics. Please, read the actual book, not it's Wikipedia page / Cliffnotes version.
Robert B. Cialdini
Marketer's bread and butter. We know that marketing has strong ties to psychology and communication. Cialdini cuts through the clutter of academic journals and makes social psych research understandable. Filled with actionable advice, this book is a must for every current or aspiring practitioner of the marketing craft.
David Ogilvy
Timeless classic; just read it. You will thank me later.
Strategy
Reading these books will help you to anchor your marketing initiatives in broader business context.
Les Binet, Peter Field
Binet and Field looked at the most effective ad campaigns of the last two decades, piled another tonne of econometry on them and worked out how one should spend their marketing budget. If you don't read this one, you are missing out big time.
Optional mix
Dan Ariely
No list of this sort would be complete without Dan Ariely. Read Predictably Irrational once you have gone through Kahneman.
Chip Heath, Dan Heath
Brothers Heath present examples how changing details in perception leads to lasting change. To this day I still remember the distinction between the elephant and the rider.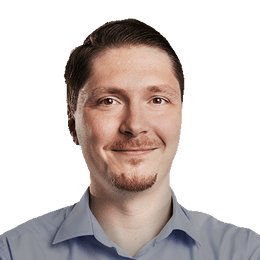 Managing Director
Honza Felt is a performance marketing specialist who turned into a marketing consultant after a mysterious accident. He spends his days leading a bunch of misfits at CF Agency. Drinks rum and knows things.