Gartner: Marketing Budgets Down by 42% in 2021
Gartner published The Annual CMO Spend Survey. It maps the plans of the world's leading marketers. Here are the highlights.
Lesser percentage of company revenue goes into marketing budgets. It decreased from 11% last year to 6.4% in 2021. That's a historical low since 2014.
CEOs defund marketing at the expense of customer experience and e-commerce.
Over 72% of marketing budgets gets spent on digital media.
Agencies' fees are getting cut, while in-housing proliferates.
Analytics makes up only 11% of the total marketing budget.
I highly recommend you read the original report and come back for... whatever this is.
Decrease in Marketing Budgets
This trend was kind of expected. COVID-19 hit and for a moment,marketers had to do more with less. They did. Going forward, they will have to persuade the C-level management to reinstate their previous budgets. They most likely won't. 
Welcome to recession.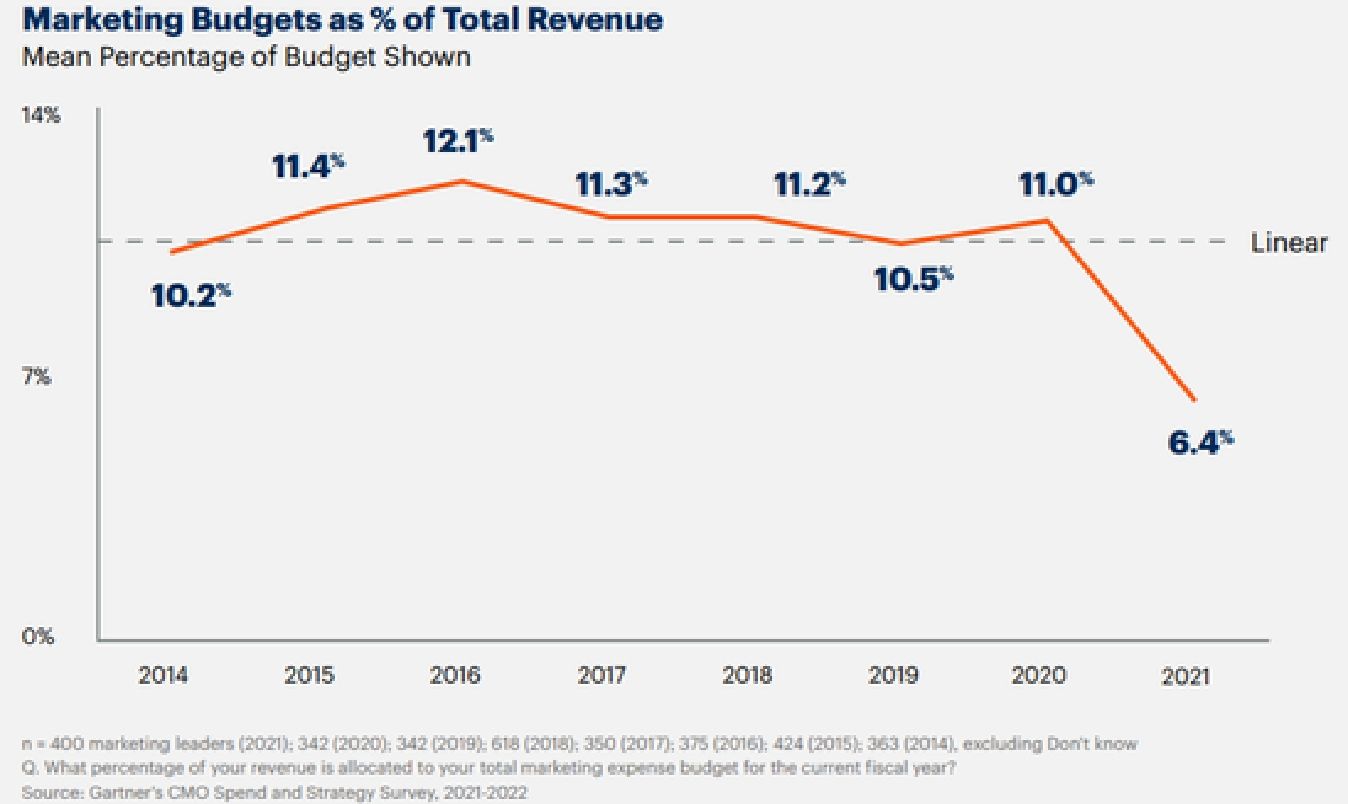 Digital Overreliance
Companies decided it's a great idea to beef up spend in digital. E-commerce fuelled by performance  marketing is going to resemble a red ocean really quickly, though. Print, radio and TV are going to be  underutilised. That presents amazing opportunities. Don't believe me? Let's play "spot the pattern".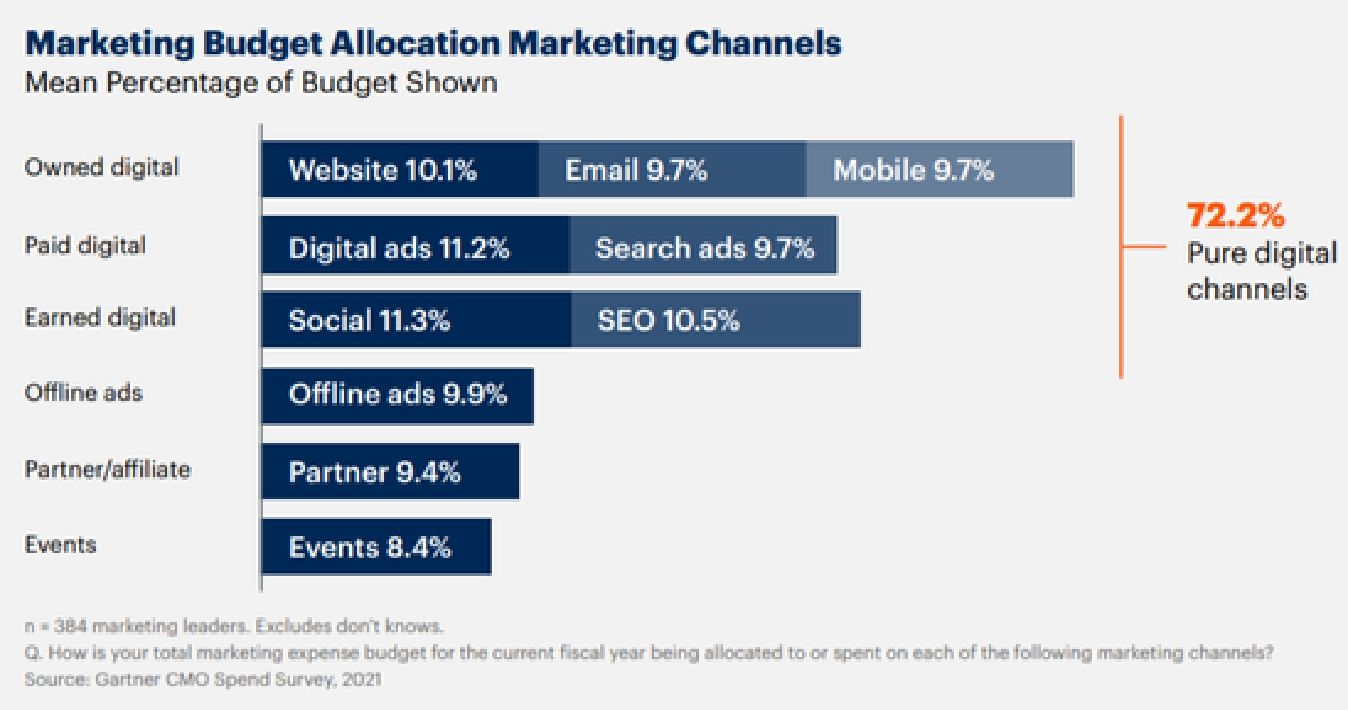 The American housing market is totally solid. It will never go down.
GameStop is a failing company. Only a fool would invest in it.
We have to do digital. It's the most measurable and profitable channel of them all.
Uniformity of opinion creates systemic inefficiencies. While the Chief Digital Officers are decreasing CPA and chasing ROI, smart marketers are going to go wide and increase share of search, share of voice and ultimately share of market. If this argument makes no sense to you, check out this talk.
Marketers in the House
Strategic talent is moving to the client side. That indicates clients' appetite for thinking about marketing conceptually. The TOP 3 agency capabilities that companies are insourcing are brand strategy, innovation and technology and marketing strategy development.
The great unknown is what's the quality of the marketers the companies are taking in. I have a very sceptical view on the matter, but let's hope the future will prove me wrong.
Marketing Analytics Got Deprioritised
Analytics didn't even make it to the TOP 3 this year. As the report states: "This could be due to the fact that, while still viewed as a strategically important capability, data and analytics have failed to live up to marketing expectations."
That is due to the fact that most marketers believe that martech products are going to solve all their  problems. They overinvest in platforms, as opposed to analysts' time and expertise. This translates into sub-standard implementation of the tools, skewed results and lost focus. Healthy fundamentals trump bells and whistles.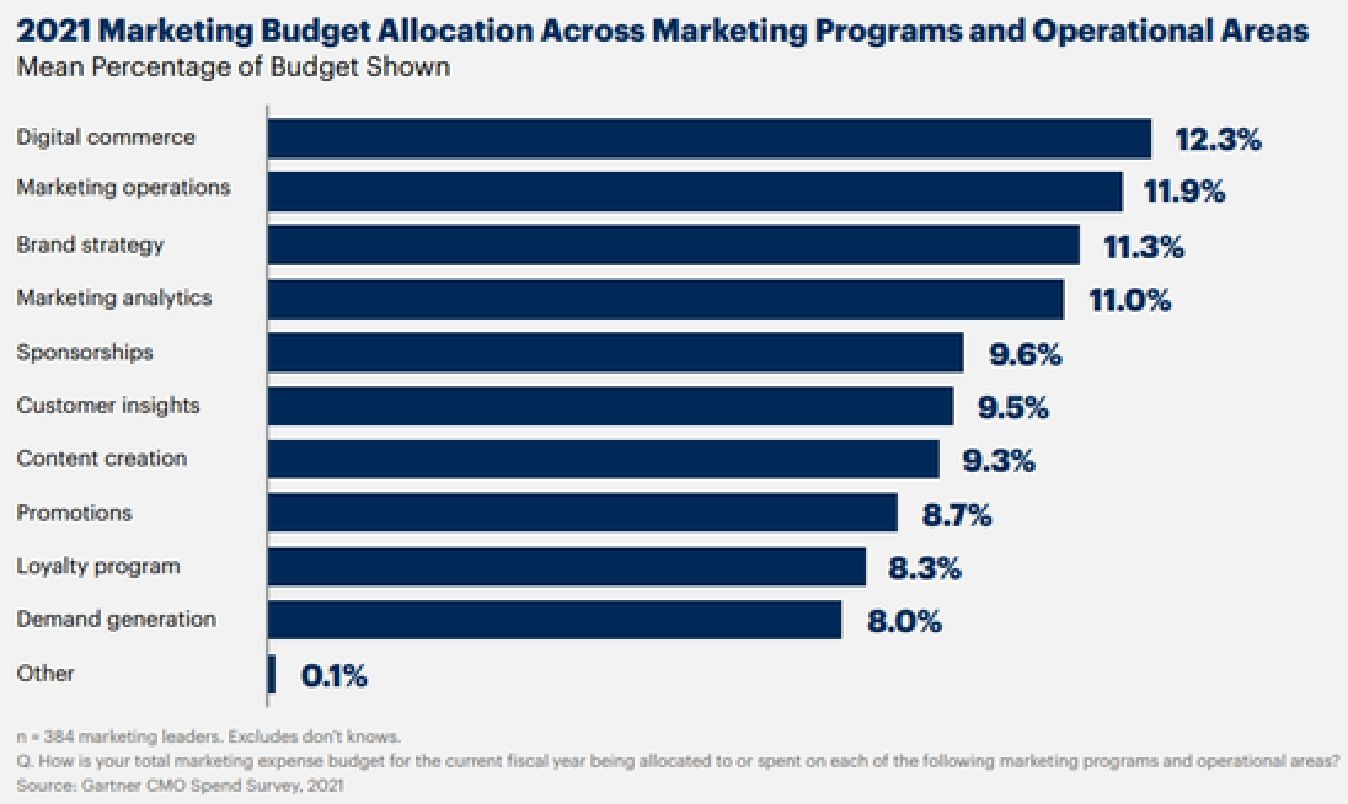 Let us handle your analytics
Every penny you invest into your analytical
pipeline with us is going to make your money.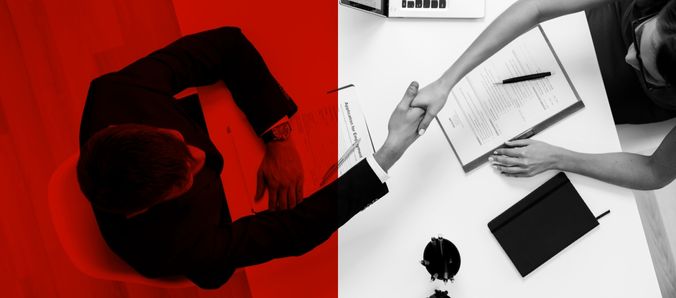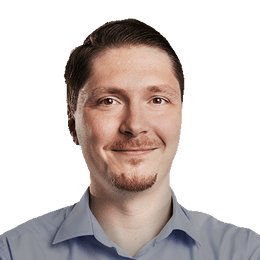 Managing Director
Honza Felt is a performance marketing specialist who turned into a marketing consultant after a mysterious accident. He spends his days leading a bunch of misfits at CF Agency. Drinks rum and knows things.